When a lot of people are talking about how great fun they had and how much they enjoyed a holiday in Kerala at Thekkady, it makes you want to take the journey yourself. The first interesting part is getting to know about the place you are visiting. Thekkady is of course in the Kerala State of India and is wildlife cum tourist destination. What it means is that though it is a wildlife sanctuary, it is not just that aspect alone that makes this destination a wonderful one. This makes you intrigued and now you can see who all friends want to jump in with you for the trip. 

The Thekkady wildlife sanctuary is spread over 777 Sq. Kms and has a majestic artificial lake spread over an area of 25 Sq. Kms. This happened when the 120-year-old 'Surki' dam was built across the majestic Periyar river. The region is best known as the home of the majestic Tiger and this region is their reserve and they share this space with leopards, bears, bison, boars, deer and of course the elephants. You can also spot the lion-tailed monkey and wild squirrels.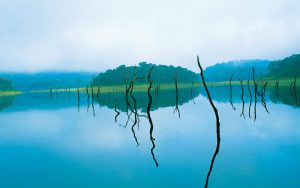 The boat ride on this lake is defined as the highlight of any trip to Thekkady. As the location is 700 m above sea level you can enjoy perpetual cool weather. The evergreen and semi-evergreen forests and the rolling hills are a joy to behold. If you can click some of the wild animals in their habitat, nothing like it. Of course, there are literally hundreds of variety of birds and butterfly to aim your camera on.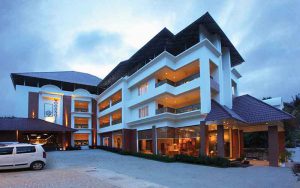 The best way to refresh your body and soul is to head to Thekkady with friends. But first, it would be wise to make reservations at the Woodnote Thekkady Resort. Here you can enjoy panoramic views of plantations and the woods beyond. There is this quiet and quaint charm of the colonial era still present at Thekkady and Kumily that makes a visit to this much-loved tourist destination so wonderful. Woodnote Thekkady is set in one of the most tranquil regions on the Cardamom Hills. Here you will enjoy the hospitality and comforts of the plush modern interiors. The food and eateries at the resort are worth exploring and the food is delectable. The stay at the family resort in Thekkady itself is a joy you will enjoy at Thekkady and make you come back again and again.